These Are the Most Eco-friendly Airlines Flying to Europe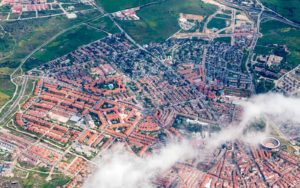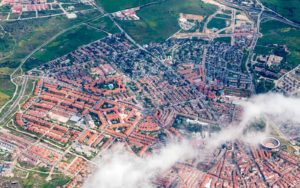 For travelers committed to protecting the environment, your choice of airlines, planes and seats can make a big difference.
A new report by the International Council on Clean Transportation (ICCT) has ranked 20 major airlines flying between the U.S. and Europe by their carbon footprint. Norwegian Air Shuttle ranked first as the most environmentally friendly airline because of a combination of its seat numbers and use of newer aircraft which have lower fuel burn. Also ranking high with above-average fuel efficiency were WOW Air, SWISS, KLM, Turkish Airlines, Air France, Thomas Cook, and Virgin Atlantic.
British Airways ranked as the least fuel efficient airline. Its fuel-efficiency actually worsened by 4%, compared to a previous ranking in 2014 by the ICCT. Lufthansa ranked second from the bottom of the list.
Among U.S. airlines, Delta Air Lines performed best with an industry-average fuel efficiency, while both American and United ranked below average. United actually came in third from last only 1% more fuel efficient than Lufthansa.
One interesting finding is that crowded planes help the planet; more people get across the Atlantic on a single flight with the same amount of fuel. So flying at the back of the plane, or on a long-haul low-cost airline to Europe could be a more environmentally friendly choice than flying first class — even if it's less comfortable.
"Carriers have a variety of tools to reduce fuel use and carbon emissions," said ICCT's Brandon Graver, lead author of the study. "Airlines like Norwegian, which invests in new, fuel-efficient aircraft, and carriers like WOW air and SWISS that maximize payload on a given flight, all flew efficiently in 2017."
Aviation's overall environmental impact is a hot issue. Airlines contribute about 2.5% of global carbon dioxide (CO2) emissions. Boeing expects that as many 43,000 planes will be needed to serve the 7.8 billion of us flying that the International Air Transport Association (IATA) expects by 2036.
Airlines are making plans to add more fuel-efficient planes, including the Boeing 787 Dreamliner, the new Boeing 777X, the Airbus A350 and the new Airbus A220–formerly the Bombardier CSeries plane.
On the same day that this report was published, United announced that it had big plans to make changes that would improve its environmental footprint. The airline said it would reduce its own greenhouse gas emissions by 50 percent by 2050, relative to 2005. This matches the commitment to reduce greenhouse gas made by other IATA airlines around the world. IATA has also set targets for an average fuel efficiency improvement of 1.5% per year from 2009 to 2020, as well as carbon-neutral growth with a CO2 emissions cap starting in 2020.
United said it will buy more fuel-efficient planes and make changes to operations that better conserve fuel. The airline also said it will invest $30 million in Fulcrum BioEnergy in California which makes jet-friendly biofuels and committed to buying 1 billion gallons to power its daily flights.
Biofuels have been taking off for a while and Boeing has played an important role in their advancement.
"It has been about a decade of effort of a wide ranging program, both in terms of its geographic extent and the kinds of activities that we've done to support and catalyze these fuels," said Mike B. Lakeman, Associate Technical Fellow at Boeing, and an expert in clean energy who has helped advance biofuel technology in aviation. "Boeing's role was to bring to partners together and show that it was technically feasible. That opened up a raft of challenges that we have addressed in ensuring years."
Some of the challenges include getting adequate supply to airports, and also to reducing the costs of biofuels so that they can be competitive for airlines to use on a regular basis. As more airlines join the biofuel club, both of these are being resolved.
"The primary advantage is in airlines demonstrating to their customers that they are committed," Lakeman said.
In 2016, Oslo Airport in Norway became the world's first airport to stock and supply biofuel in large quantities to support airline operations. Through AirBP, Oslo supplies a blend of biofuel using a combination of used cooking oil and the Spanish plant Camelina.
Virgin Atlantic was the world's first airline to trial biofuels, made with Brazilian babassu nuts and coconuts, in 2008, and just on Tuesday operated a flight from Orlando to London on biofuel made in Georgia. Other airlines followed with their own trials including Air New Zealand, Japan Airlines, and Finnair.
---