Posted
March 10, 2014 by admin
in
Boston -This Summer for Teens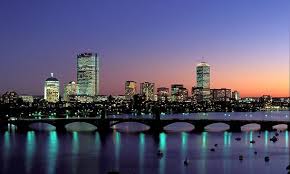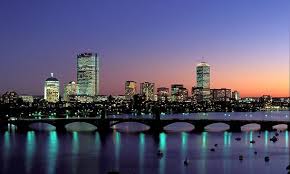 Hadley Nagel for Playintraffic Hometown: NYC
Reviewed in this report:
Nanette Lepore – For teens looking for striking clothing
The Westin Copley Place – More than 100 stores to shop
Boloco Inspired Burritos – "inspired" burritos priced for a regular $5 and for a large $6
Stephanie's on Newbury – known for its "sophisticated comfort food"
Cheers – the one that inspired the TV show
Henrietta's Table – Cozy New England comfort food
Figs – not a typical Italian pizza joint
Nanette Lepore
119 Newbury Street
Boston, MA 02116
(617) 421-9200
When you walk up the steps of the beautiful townhouse, you stumble upon what you may think as a beautiful pink boudoir. But really it is the Nanette Lepore store. This women's clothing designer is carried in all major department store but it is really worth it to go to her own store. It is one of the most beautiful stores I have seen—very girly. It has soft pink walls, chandeliers, and it has a wonderful view of Newbury Street. Nanette Lepore is known for her feminine designers and eye for detail. Come to this store for clothes that are stylish but so classically girly that they will never go out of style. This is a great store for teenagers looking for striking clothing. Whenever I go in to this store, I find well-dressed teenagers who are looking for that one stunning piece to add to their wardrobe.
http://www.youtube.com/watch?v=Kb5FhWZ9VgM
Nanette Lepore on the web: Ma https://www.nanettelepore.com/
***********************************
The Westin Copley Place
Ten Huntington Avenue
Boston, MA 02116-5798
(617) 262-9600
This place is so amazing. It is a mall in a key location—in the heart of the Back Bay. Usually malls are hard to get to are on the side of the road, but after you do all your shopping here, you can go to all the fantastic places that are nearby. It has a fantastic Neiman Marcus where you can get everything you need. But this mall carries way more than you'll ever need because it has 100 stores like Tiffany& Co, Barneys New York, Christian Dior, but stop me because I could go on and on. There are also restaurants like Au Bon Pain so; you never even have to leave the mall to have lunch. But this place is even more than just a mall there is also the Hotel Westin on the premises. You will see many teenagers spending time here because even though the rest of Boston is nice it is great when the temperature drops to have everything at your fingertips.
****************************
Boloco Inspired Burritos
247 Newbury Street
Boston, MA 02115
(617) 262-2200
The "inspired" burritos here are priced for a regular $5 and for a large $6. Although you may instantly associate burritos as being a Mexican food, these burritos are more than that. The burrito flavors found at this restaurant include Mediterranean, Mexican, and Asian. They even have a (not recommended) tofu burrito! They also serve chicken and steak in different forms in their burritos. The Tacos served here come with salsa, shredded cheese, and a tangy sauce. They also have really good smoothies like the Cape Codder and Mango Passion. This is a hang for teens looking for good food without spending too much money (perhaps they want to keep their money for all the nearby shops). The outdoor patio area is especially popular on hot summer days, crisp fall afternoons, and breezy spring ones. They have many locations especially at Universities but this one seems to be the location that always has teens as customers.
********************************
Stephanie's on Newbury
190 Newbury Street
Boston, MA 02116-2811
(617) 326-0990
This is a staple in the Back Bay area of Boston. It is known for its "sophisticated comfort food" and this statement matches its décor. The inside is decorated in deep reds and dark woods. The restaurant has many eating areas including a seasonal outdoor cafe. It is usually packed with shoppers from shopping destination Newbury Street so, I would recommend a reservation. If you just find yourself wandering in one day, you may have a bit of a wait before getting a table. The food is worth the wait. My favorites include the lobster quesadilla ($15.95), the oversized Stephanie burger ($14.95), Mac& Cheese, and the smock salmon potato pancakes. Come here if you want good all-American comfort food in the heart of one of the first American cities.
Cheers
84 Beacon Street
Boston, MA 02108
(617) 227-9605
This "original Boston pub" is one of the snazziest places around! Grab a "non-alcoholic" beer and sit down with those who truly know your name. I found the live events to be extremely entertaining especially the live steel drum band featuring Doug, the drummest. What better way to spend your days in Boston than at this lively pub?
Henrietta's Table
One Bennett St.
Cambridge, MA 02138
(617) 661-5005
If you find yourself in Cambridge make a stop at Henrietta's Table. It is located in the swanky Charles Hotel but offers cozy New England comfort food. The ingredients come from local vendors and organic famers. Henrietta's Table serves breakfast, lunch, and supper. People also rave about its Saturday and Sunday brunch. My favorite is their Yankee Pot Roast with mashed potatoes and gravy…YUM!
Figs
42 Charles St.
Boston, MA
(617) 742-3447
This small Italian pizza place is always full of people. The fresh ingredients and interesting combinations make this restaurant a perfect place to go to when strolling Beacon Hill. The pizzas are large and many people can share them. I highly recommend the pizza with figs, prosciutto, and cheese. This place is not a typical Italian pizza joint. Try the porcini mushroom risotto with figs and duck.
: Boston, MA, United States