Posted
March 10, 2014 by admin
in
Travel Report from San Francisco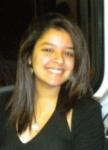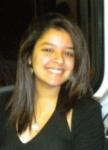 Sidra Saiyed
Hometown: San Francisco, California Reporter at Large
Ask anyone the first city they think of visiting when someone mentions a trip to California? Los Angeles of course! Because L.A is widely known as the glamorous capital of beachy, sun-kissed SoCal, not many people consider San Francisco a must-go travel spot. However, having lived in the Bay Area for over a year now, I have to admit that I have fallen in love with SF, and consider it one of the most underrated cities in America.
One of the best things about the San Francisco Bay Area i.e NorthCal? The weather! During the summer, the days are long, warm but not blisteringly so, and there is always plenty of sunshine (it is California after all) punctuated by cool breezes which lower the temperature till it's just right for a day out on the streets.
So now the question remains, what is there to do in SF? Well, like any other major city, San Francisco is bustling with activity. For all you tourist-heads out there, who are planning to rain down on this fair city with your khaki shorts, 'I <3 SF' sweatshirts and cameras glued to your faces, here's a quick to-do list:
Upon arriving in SF, it is absolutely necessary to make that obligatory trip to The Golden Gate Bridge. Its location at the northwest tip of San Francisco is a good starting point. For all of you have only experienced this wonder of architecture on postcards, the IRL sight of its magnificent towers disappearing into the clouds is one for the photo albums.
Next on the list is Fisherman's Wharf, Pier 39, and Alcatraz, all of which are located on the north east coast of SF. The ultimate tourist locale, this area boasts the legendary Ghirardelli Square (for the chocoholic in the family). Once at the piers, you can take a boat ride to Alcatraz, the famous prison (which a past gorier than Charlie Sheen's) just off the coast of SF. Get sea sick very easily? No problem. The pier is close enough to the prison island for you to create a lovely picture with you posing with the haunted island in the background. For all you shoppers out there, there are some great little stores where you can pick up both classy and kitschy souvenirs. Plus, you get the BEST fish and chips anywhere on the West Coast at the little surfer dive on Pier 39. Also, don't forget to watch the sea lions! They may not do more than lie around in the sun, but they're adorable and no trip to SF is complete without them.
Now it's time to head down to Union Square. This is the central shopping, hotel and theatre district in SF. You can find everything in this one block long square; from small eclectic trinket shops, to department stores, to art galleries, to boutiques. Macy's, Sephora, Tiffanys, A&F: you name it, and it can probably found around Union Square and its surrounding shopping area on Powell Street.
For everyone out there who wants to by-pass the typical tourist spots, and really get a feel of the vibrancy of this city, there too is a lot to offer. Just take a walk down Market Street in the Financial District. Not only will you be in the proverbial heart of the city, but the architecture of the buildings is beautiful. Or, if you consider this 'been-there-done-that', hop on a MUNI train and take a trip to the lesser known outliers of SF. This includes the Haight-Ashbury district, whose bohemian ambience is a throwback to its place as the heart of the 1967 'Summer of Love'. Here you can find some great vintage boutiques, record stores, and art cinemas.
Getting around SF is simple: you can reach almost any place through the historic streetcars, the MUNI train, or the BART train. The BART and MUNI can also take you to the East Bay and South Bay, to visit UC Berkeley, Stanford University, or any other spot in Silicon Valley which would appeal to the geek in you (my favorite is The Tech Museum).
Take it from a not-quite-native of the area, this is a great place to spend a vacation. My one word of advice would be to just go with the flow. Have a mapped out itinerary telling you that you have to spend 90 minutes at Union Square and then catch the 4:50 F-train to the Pier? Chuck it. San Francisco, more than any other city, is one which should be experienced spontaneously. Fear of getting lost is no excuse; SF is super easy to navigate through, even without a smartphone.
Cheers!
Sidra S.